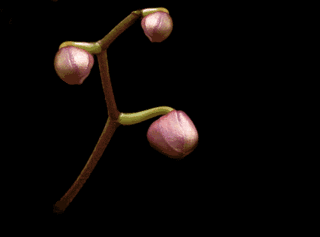 _________
Petite Green
'Amy Wong is a painter, scientist, and teacher – but is perhaps best known as a creator of worlds. Miniature, botanical ones, that is. Over the past 3 years, Amy's Melbourne-based studio, Petite Green, have been re-working the classic concept of the terrarium as simulated natural environment to produce new, narrative-driven mini-scapes, complete with human characters and stories.' -- The Plant Hunter
The function and meaning of terrariums has changed a lot over time. Where do your creations sit against the more classic concept of the terrarium?
Amy Wong: Originally, in the 1800s, when Nathaniel Ward designed the first terrarium it was for transporting plants across the world. Then he wanted terrariums to feed the hungry. Now, I think, with most terrariums these days being open rather than sealed, it's less about creating something scientifically accurate or useful and more about possessing something that's aesthetically pleasing. All the terrariums I create are, as much as possible, to scale. I want the plants and the figurines to relate to each other in a realistic way, rather than just being an odd jumble of plants and objects thrown together.
So a large part of your interest is in story-telling, rather than re-creating or simulating natural environments in a scientifically accurate sense?
AW: Yes I think so. Even though I approach the creation of the terrarium from a scientific, technical perspective, I want people to appreciate it from an artistic point of view.
A preference for the macabre – actually sometimes when I peer into your terrariums, even the seemingly innocent ones, I often have this impression of an undercurrent of maybe something darker, or more ominous, something unseen. What do you think of this?
AW: I think just about everything miniaturized could be seen as a little bit twisted, because everything seems so realistic even while it's all trapped and frozen under a glass dome.
The humans are frozen but the plants are still growing. So there's this tension, this threat, that the plants and the natural world might one day overwhelm and destroy the humans.
AW: I think so.
_________
Tetsumi Kudo
'When people use the word "outsider" about an artist, the image it conjures up is of someone outside of the gallery system, making work with a sense of compulsion and hidden obsession. Yet the late, legendary Tetsumi Kudo had his own completely unique visual vocabulary and approach to art. He was someone who separated himself from country and category.
'His work is mindblowing. Strange monstrous hands and melted faces grip aquariums filled with stripy phallus-fish and plastic crap. Acid-green cock caterpillars crawl around cages filled with violently unnatural roses. Lips, dicks, flowers and electronics are contained in odd boxes and cages exuding violent hyper colours. It's like an alien gardening show in which human beings, supermarket shit and electrical engineering are fused together.
'Kudo never showed in the US in his lifetime and is little known to the general public. Yet his legacy is huge; his influence can be seen in the work of David Altmejd, Jake and Dinos Chapman and the late Mike Kelley. "Kudo's works looked less like sculpture than like movie props from lurid science fiction film," Kelley wrote in 2008. "They did not resemble any other contemporary sculpture I was familiar with, and I admired them greatly." He spoke of Kudo's "grotesque rendering of the body, cut into pieces or dissolving into puddles of goo." Paul McCarthy, meanwhile, has been discussing Kudo in lectures since 1968, and talked about him in his book Low Life Slow Life: Tidebox Tidebook.
'According to the highly respected New York gallerist Andrea Rosen, who represents Kudo's estate, the artist was recognised during his lifetime, but that attention faded. "It wasn't just that it was out of fashion," she says, "but that we actually stopped really being able to digest this more visceral work. It's people like Paul McCarthy that allowed us to really look at Kudo's work again. If you talk to Paul, he would say he was in Paris in the 60s looking at Kudo's work and it was the greatest influence in his life. It's two-sided – because of someone like Paul we're able to really look at the works again. But it's because of Kudo that we have Paul."'
-- Dazed Digital
__________________
How to build a waterfall for a terrarium
'To make this project waterproof I used a combination of two different sealers. After the waterfall construction was finished, I used four coats of a non-toxic acrylic -called shields all (found at this site: hytechsales.com/prod50.html). Then for the areas to be constantly submerged in water, I used aquarium safe silicone sealant (found at Home Depot)-by smearing one layer of the silicone all over what would become the two lagoons. To be safe, I went beyond what I knew would be the water lines, and then sprinkled some colored sand as a way of covering up the look that the silicone leaves behind. I also sprinkled colored sand all over the visible sections of the sculpture -after the last layer of acrylic was applied. This counteracted the "shininess" left behind by the acrylic sealant.
'Special note: the second video incorporates an expanding foam product. Expanding foam is considered to be very toxic, and you should use a professional gas mask, gloves, protective eyewear and protective clothing when using it. Ideally you want to use this stuff outdoors and let it cure for over 24 hours.'
-- Lizard-landscapes.com
__________
James Findley
You often mention that planning is the most important. Do you stick to that, or do you simply follow intuition?
James Findley: Whilst planning can be important, especially when you first start out, it is great fun to just play around with styles and aquascape instinctively. I never draw anything, or plan it out on paper, but I often wake up in the night from dreaming about what I'm going to do – especially when it is a very large display tank. I feel very lucky because I am always scaping a tank, or getting ready to scape the next one, so it means I am constantly lost in a world of aquascaping! So I suppose you could say that I mentally plan my aquaecapes.
An aquascape shows how it is only really child-like imperfection that can be perfect in the aquascaping world. If you plant a perfectly symmetrical, ordered, neat aquascape then it doesn't look natural and it doesn't look very beautiful either. Only by connecting to our instincts can we truly create something that is perfect imperfection: something that reflects the beauty of Nature's genuine chaos.
What do you think about circulation and filtration and what is the flow in your tanks?
JF: There is a lot of discussion about flow lately, but I have run tanks with relatively low flow in the past and had fantastic results with them, so for me it is not such a vital issue, except on the larger 1000 litre or more displays, in which I often add an extra power head for additional movement. Because the body of water is so large in these tanks, I do find that a bit of extra flow helps – but I do not use a mathematical equation to work it out.
Which type of lighting do you use (t5, MH or LED)?
JF: My favorite kind of lighting is halide lighting, followed by T-5s. I have tested various LED lights on planted tanks but unfortunately so far I have not found one that is good enough. Because I make sure that everything in The Green Machine works for planted tanks, they do not currently stock any LEDs – everything in there has to pass our rigorous tests first, and so far we have not found any LED that passes our tests. But I hope that there will be some good LEDs soon. Personally I hope that one will be developed quite soon, so I think it is best to save your money for a little longer until a really great LED light is developed.
_________
Plant-in City
'Plant-in City is a collaboration between architects, designers, and technologists who are building new ways of interacting with nature. Our 21st century sculptural terrariums combine modular architecture, basic laws of physics, embedded technologies, and mobile computing to construct a "Plant City" where the aesthetic meets the pragmatic.
'Each frame is made with cedar wood and copper piping, with digital sensors and integrated lighting controlled by smartphone app. The plants live in an artful structure that's nearly self-sustaining. The project's embedded technologies provide ambient and mobile interactivity. Through a network of Arduino micro-computers with sensors for soil moisture, temperature, humidity and light the plants are able to "speak" about their environmental wellbeing. For example, they make a sound when the soil is dry and a different one when it's wet. Additional sounds for day, night, humidity and temperature levels are heard over time.
'Units can operate as independent terrariums, or with extensive modular components to create a diverse ecosystem - your own personal park. Just think of Plant-in City as bionic plant furnishings for the information age that are equally at home in galleries, public spaces, cultural institutions, or apartments.'
-- Plant-in City
____________
Budowa terrarium
'Budowa terrarium narożnego wykorzystując zabudowaną wnękę na poddaszu. Terrarium ma wymiary 115cmx130cm (szerxdł), a wysokie w najniższym punkcie 70cm i w najwyższym 120cm.
'Building a terrarium using the built-corner alcove in the attic. Terrarium has dimensions: 115cm x 130cm and high in the lowest point 70cm and 120cm high.'
-- mowiszimasz
____________
Mariele Neudecker
'Looking into Mariele Neudecker's terrarium's, like looking into the Chapmans' multi-part Hell, is a lot like watching TV; we suspend our sense of our own scale in relation to the model in the tank. This, too, was one of the functions of the otherwise merely unfashionable and ostentatious glazed and gilded frames Francis Bacon used on his paintings. Like the proscenium arch, the frame and the glazed box cue our theatrical suspension of disbelief. Like the picture frame, the vitrine is in fact a device with an old-fashioned purpose: to remove the object under scrutiny from the everyday world, the laws of time and place. It obeys instead another law, that of artistic and museological displacement.
'Neudecker's work is supremely conscious of this - presenting us with a world at a remove, a kind of wondrous 3D picture. It is, frequently, a picturesque or gothic sublime, often based on an even earlier picture, and often derived from the Romantic paintings of Caspar David Friedrich. She re-creates misty forests, mountainscapes, tumbles of rock and scree, peaks and valleys in miniature. All that's missing is the pondering subject, the figure in the painting to witness the scene and give it its sense of scale, immeasurable distance and magnitude. We wonder, too, at the artifice with which Neudecker creates an illusory geography as much as we do at the meaning of them. Up close to her vitrines, we happily - willingly - choose to forget we are in a nicely-heated art gallery, and imagine ourselves in the forest or high mountain pass with Friedrich, or on a ship at the edge of an ice-floe, with Coleridge's Ancient Mariner.'
-- Adrian Searle, The Guardian
_______
Paula Hayes
'What does it mean to own an artwork that will never look the same from one month to the next? And how does an ever-changing, living sculpture tweak our preconceptions of what it means to conserve an artwork for posterity? Paula Hayes is an American visual artist and landscape designer who works with sculpture, drawing, installation art, botany, and landscape design and is known for her terrariums and other living artworks.
'Hayes' work uses living plants, minerals, and crystals; sculptural forms made of blown glass, silicone, cast acrylic, and/or ceramic; and both natural and built environments. Hayes often makes use of 3D rendering programs and works with fabricators to manufacture her large-scale sculptures. For her living artworks, Hayes relies on caretakers within the gallery or museum (or, in the case of those who purchase the works, the collectors themselves) to help maintain the pieces. Hayes considers this collaboration with the caretaker/owner a very important aspect of her work; she created an "Agreement for A Living Artwork" to ensure that the owner is committed to caring for the work.'
-- collaged
___________________
How To Make A Carnivorous Plant Terrarium Inside A Light Bulb
'In this video I demonstrate how to convert an incandescent lightbulb into a carnivorous plant terrarium. Small carnivorous planst such as a pygmy sundew, venus flytrap, or some butterworts will fit nicely in these light bulb terrariums. The beauty of using a light bulb for a carnivorous plant terrarium is that it intrinsically provides a feeding hole as well as helps retain moisture in the growing medium so one need not water as frequently as one would if planted in a regular pot.'
-- Handini7
______________
Remedios' Terrarium
'Certainly in the course of making an event, we produce objects and media and, most importantly, some latent behavior, but all as elements conditioning an event. Its continuously evolving responsive environment changes weather and behavior according to the hour and the day, and according to what's happening inside or outside its porous boundaries. We arrange our objects in a physical space to leverage the unbounded corporeal intuition that visitors bring with them, so the Remedios Terrarium is an architectural experiment as well as an event.
'The Remedios Terrarium is also a set of conversations, articulated in things and events. It's a philosophical investigation carried out in the form of material experiments made of experimental modes of matter. We create things, media instruments, and kinetic plants, "spoken" from diverse perspectives. We can be noisy, divergent, and even contentious, but making and exhibiting Remedios Terrarium —the 100 day long event — requires us to create a common boundary object together.
'As you walk about the Gallery, you'll encounter individual and collective echoes of questions and speculations reaching ten years back: How can we make compelling events without convention? What makes some events dead and others live? What is a gesture when we do not assume bodies a priori? How do conventions and bodies come into being or dissolve in the continuously flowing world?'
-- Topological Media Lab
___________
Twig Terrariums
'Twig Terrariums is a verdant venture sprung from the minds of two old friends, Michelle Inciarrano and Katy Maslow. Twig's open studio and shop is located in the Gowanus neighborhood of Brooklyn (County of Kings, NYC). Twig began on a whim - Michelle, a lifelong plant nerd, convinced Katy, a skeptical poet, to gather some mosses and repurpose a cruet jar from her kitchen cabinet. What happened from there is a devotion and obsession that has yet to quit. The Twig chicks spent the next year experimenting with terrariums in all types of glass vessels, apothecary jars, kitchenware, tiny perfume bottles, gum ball machines, giant handblown pieces, chemistry flasks, and any odd glass object found on one of their epic antiquing adventures across the country. Each Twig creation contains something special - a snapshot in miniature of one's daily life or passions; a brief moment of urban living amongst the mosses; a bucolic scene of a yogi by a waterfall; grazing sheep on rolling hills. Twig is about perspective and perception, creating lush backdrops for whimsical, ironic, and natural scenes.'
-- twig terrariums.com
*
p.s. Hey. ** Tosh Berman, Cool, then let's definitely do it because I'm raring to and in love with the prospect. I don't know, let's confer when the time approaches, and I'll put something together that will try to do your book justice if possible. Great! Somewhere in my searching and, perhaps, I think, uploading for the Craig Baldwin post was a bit where he talked with great interest in and reverence for your father's work. No surprise, perhaps. ** The Man Who Couldn't Blog, Whoa, Matthew! This is excellence to see you! How are you, man? Thank you a lot for those links. I'll get all over them a little later. What are you working on? Is there any new book by you in the pipe? I'm very hungry to read new stuff by you, so I sure hope so! Best of the best to you! ** David Ehrenstein, Hi, D. Maybe not surprising, and maybe you saw this amidst the post stuff, but Baldwin was a student of Bruce Conner. I don't remember that thing that you asked if anyone remembered. Strange that I didn't know about that.
Everyone, Mr, Ehrenstein asks 'Does anybody here remember this?'
** Steevee, Hi, Steve. Huh, I'm interested to read the Guinevere Turner interview for sure. I remember when my pal CB was making 'AP', he talked a lot about her and very warmly. Thank you. I'll see the Breillat for sure, online or on DVD, I guess. ** Keaton, Hey. I still find it hard to believe that glory holes are a real thing even after having seen the holes here and there. Cool, interrelated ... I love interrelated things in fiction. More than I like murdering people. ** Etc etc etc, Hi, Casey! Yeah, it was really great getting to hang out with you. It was super fun. I enjoyed it a ton. I knew nothing about those Hotel Esmerelda backstories, but now I'm going to find the place and wander inside and turn in a circle with my eyes wide open. After the first day of rehearsals, I think the smoky mystical pagan sequences might just go very well. Cool that you're hitting that magic museum. That is really interesting about the DFW highlighting. It was incredibly interesting to get to talk to you about DFW and your discoveries in his archives and to hear your thoughts. It was total candy store stuff. Oh, yes, I'd like very much to be kept appraised off your remaining Paris adventures, and, yeah, as you already know, I love living in Paris, and so I repeat my high recommendation of your doing or at least visiting as often as time/dough allows. ** Kier, Hi, K. Oh, okay, thank you for the explanation of the show's title. That makes total sense. You should live in Paris, as I was just encouraging Eee to do. For sure visit! I know, Stephen or whoever picked a great snippet to use in that Sunn/Scott promo vid, but, yeah, it's really, really amazing album. Sorting potatoes does sound like a weird and beautiful combination of satisfying and boring. Strange how often that combo happens. At least when you probably have some mild-ish form of OCD, which I assume I probably do. Yesterday was really good. We rehearsed for most of the day, as planned, with the three main performers (Benedetta, Paul, and Gytis) in the scene, and it went extremely well. Zac and I were very happy. It's going to be very weird and funny, which was our goal. Today we get to rehearse with the costumes since they finally arrived this morning, which should be interesting because they're very hampering, heavy things, so that'll probably change stuff. Then I tried to find some padding for the insides of the costumes because we need that both to bulk out the Krampuses's bodies and to give protection to them during the part where they get badly beaten up by some local townspeople, but I didn't have any luck, and we have to figure that out today. So, yeah, it was a successful day. How did today sit with and work out for you? ** Thomas Moronic, Thank you a lot, man. Well, your novel being a lot about sex makes very, very curious, of course, what with my, you know, interest in the depiction of such subject matter as well. I'm always particularly fascinated to see how writers choose it depict sex since I think it's one of the very hardest things to represent. Cool. With Baldwin, you can pretty much start anywhere, I think. I have a fondness for his most recent and very slightly different one, 'Mock Up on M', but, really, they're all very good. As soon as I get to be headlong into the novel again, which will be soonish, I'm sure I'll do another scrapbook post. The fairytale: yeah, it's interesting. I've never really studied that form before, and it's a very useful model for what I'm trying to do, although it's kind of hard to explain. Mm, the sense that anything can happen in them, the fact that they tend to be used to posit morality, the way they skim everything's surfaces and try to circumvent the surfaces in a kind of both mechanical and mystical way, the way they organize and simplify emotion, the way they create a utopia but create problems within that utopia that arise within the notion of what one's imagination can construct using the idea of utopia and how that raises and accesses gaps and problems in the imagination and causes them to be able to be addressed in a particular way, ... a lot of reasons. Thanks for asking, and bon day, man. ** Hyemin Kim, Hi. Oh, that's interesting. For reasons I don't know, I really like interviews. I love the form. I like reading them and doing them. When I used to do interviews with artists of different types a lot when I doing a lot of journalism, I loved editing them. I like how something so random and dependent on whim and on the mental clarity or lack thereof on both the interviewer's and interviewee's parts becomes so solid in the finished interview. I find that curious and mysterious or something. No apologies for the lengthy comment. It wasn't a word too long for my appetite. ** Misanthrope, Hi, G. I just saw some random thing yesterday in the 'news' about Lesnar calling Hulk Hogan old and Hogan freaking out about that. I thought that was interesting. I remember that 'Angle broken neck' thing. They used to milk the shit out of that story when Angle was early on in his thing and was presented as 'the American hero' wrestler, which, no surprise, was when he was at his most boring. I've never read or heard of "Do you even lift, bro?". That's completely new to me. Huh. It's kind of nice, isn't it? ** Chilly Jay Chill, Glad you liked it, man, since you were its instigator, and thank you again for that. I did a Stewart Home post, but it was, fuck, many years ago. That's a great idea. I'll see if I can find a decent excerpt from his books online. That's often what determines if I do a 'spotlight' post or not. I'm on it. And A. Theroux. is a great idea too. I don't think I've ever spotlit him here at all. Cool, thank you, Jeff! The visual aspect of the film's is all Zac's doing. I can't remember if he's mentioned any influences. He has such a very strong sense of the visual that it might be purely his vision. I'll ask him. When we looked at footage of the first scene, I thought it had a kind of Malick thing going on, and Zac loves Malick like I do, but he didn't really see the Malick thing in the scene like I did. Very cool about the possible solution for your first section! Yeah, it was awesome talking to you about that! ** Okay. I'm off to rehearsals now, but, before I do, let me introduce or rather not particularly introduce today's post since it's the latest in recent string of posts that seemed to come out of semi-nowhere that I know. See you tomorrow.